Our history
Africa and Ser Madre Ser Mujer
Africa and Ser Madre Ser Mujer
We are a Spanish non profit organization founded by Nerea Roldán, Raquel Pérez and Ana Ramos. We have a great team of collaborators and volunteers. We are dedicated to cooperation in Sexual and Reproductive health. We have been working for years in different obstetric and uro-gynecological practice scenarios.
Our goal is to reduce maternal and infant mortality, prevent and mitigate complications in childbirth, improve the quality of care for women, and sensitize, educate, and empower girls and women. After undertaking an investigation of the situation of women in Africa, we created a very specific cooperation project on women's health. Years later, after several missions in Senegal, we decided to consolidate our project and found Ser Madre Ser Mujer. They were several years of work that finally, thanks to the good reception of the project by the SEMHU (Spanish Society of Humanitarian Medicine), saw the light in the first mission to Senegal in March 2015.
We emerged as a pioneer non profit organization in the face of the existing gap in the rehabilitation of obstetric sequelae, gynecological dysfunctions, and perineal trauma caused by genital mutilation, rape, and sexual abuse.
To this day we have nearly twenty international missions. We work in Senegal, Togo, The Gambia and Cabo Verde. All thanks to the work of our team and the support of our collaborators, partners and volunteers, and the collaboration agreement that we have with the JESÚS SERRA Foundation since 2018.
"The mission of Ser Madre Ser Mujer is to train health personnel. Thus, to reduce complications in childbirth and its terrible obstetric sequelae and improve the quality of life of those girls and women who suffer from various pathologies of the pelvic and genital spheres."
Background
Every day 830 women between the ages of 13 and 45 die in the world from complications related to pregnancy, childbirth and postpartum. Most of these deaths could be prevented with better health services and proper healthcare.
Many women survive complicated deliveries, but the vast majority of these cause obstetric sequelae of varying severity. Obstetric fistulas, tears, detachment of viscera, incontinence, vaginismus, neuralgia, genital pain, sexual dysfunction.
Women who suffer this type of sequelae find themselves helpless, without trained health personnel for their treatment and suffer in silence their terrible physical, mental, social and family marks.
Sexual abuse and rape are frequent and go unpunished, and girls are sometimes forced to marry at a very early age. Pregnancy, child marriages and sexual abuse are the leading cause of school dropout, with devastating consequences for education, equality and development.
"Complications of pregnancy and childbirth are the leading cause of death among adolescent girls in most developing countries. Being a woman is still a clear disadvantage in life. Women face unfair gender inequality and may be subjected to harmful and aberrational practices such as genital mutilation."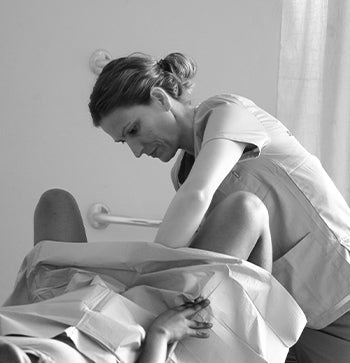 Nerea Roldán
Chairwoman
general coordinator
Rachel Perez
Vice President
technical coordinator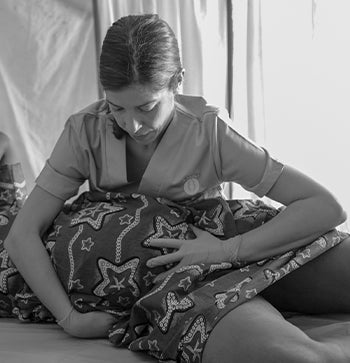 Ana Ramos
Secretary
technical coordinator
Team of founding partners, collaborators and volunteers
KOMLA MAWUENA FOLLY: Local director in Senegal
MIREIA VALLS: Volunteer Physiotherapist. Technical support
IGNACIO SAMPER: Diffusion and communication. Lawyer and photographer
ADRIANA GARCÍA: Doctor-pediatrician. Diffusion and communication
DANIEL LÓPEZ-ACUÑA: Physician-epidemiologist. Documentation and supervision
HAMDIYATOU OURO-AKPO: Local Physiotherapist. Local coordination assistant
PIERRETTE MENDY: Local midwife collaborating in the Casamance region
JOSEPH ADOM: Local gynecologist. Collaborator Senegal and Togo
VALENTÍN WILLIAN: Local gynecologist. Collaborator Senegal
MARIE THERESSE NDIONE: Midwife. San Juan de Dios Hospital Coordinator
IGNACIO CARBALLO: Dissemination. photographer and camera
BELÉN ROLDÁN: Architect. Rehabilitation and construction projects
JUD ROCA: Image and diffusion. graphic designer
JAVIER DE UDAETA: Volunteer Physiotherapist
BEATRIZ REYNA: Accounting
MARIA O'SHEA PARDO: Image and diffusion. graphic designer
ELENA GALDÓS: Secretary and management assistant
RAQUEL ROLDÁN: Online store
EVA ESQUIVIAS: Data analysis
YASMINE TENDENG: Matron of the Oussouye region
YA ASTOU KONE: Midwife Thiès region
DARÍO FERNÁNDEZ RODRIGUEZ: Volunteer Physiotherapist
LATVIAN MARITXU PANDO: Documentation
EVANDRO MONTEIRO: Physician-surgeon. Feasibility of surgical projects
AGLAGO AFI KAFUI: Matron. Coordination assistant in Togo
SOWU KOFFI ETIAM: Gynecologist. Technical director surgical missions in Togo
ADJOSSOU AMEYO MANSA DELAI: Physiotherapist. Technical support training
CARMEN MARTÍN-ONDARZA: Gynecologist. Technician in surgical missions